International Lawns: Field Trip 11
Saturday 28 January 2017 (Holborn to Ilford)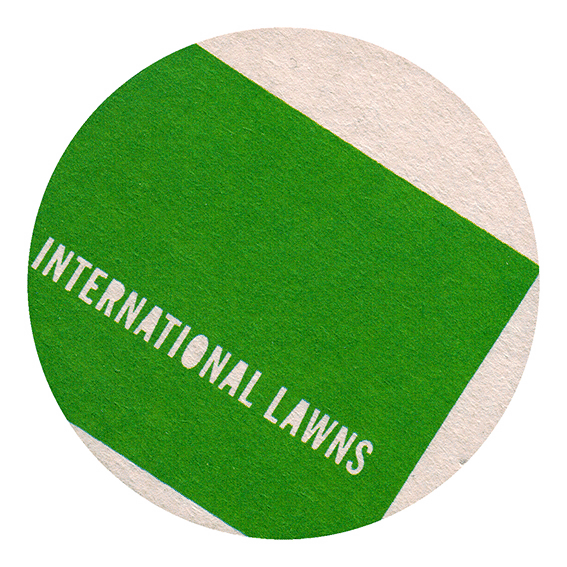 Andrew Curtis writes:
"International Lawns is a design group lead by Niall Monro and I. We are both artists and Niall also worked as an industrial graphic designer for Raymond Loewy in the 80'and 90's, mainly designing cigarette packets. Our routes of enquiry are bookended by ideas of display in the public realm explored via Field Trips and attempts to unpick the failings or circumstantial bad luck of decommissioned logotypes.
The Field Trips ©, 10 to date, follow a journey on foot between two points which contain a landscape defined by an eccentric idea, historical moment, brand identity, or combinations of the aforementioned. We've walked from Hounslow to Barnes with commentary provided by Christopher Rountree, along the Great West Road via four Coach & Horses public houses, reflecting on the fall of the Watneys Brewery brand, and explored the lawn quality of WC1. We have walked the baseline of the triangulation of GB on to the church steeple that kept the drawing of the line straight and we've reworked the BT, Yang Ming, National Theatre and COOP logotypes. We have worked with The Rural College before, attempting to rework the RCA brand identity as part of 'A Circle' (August 2014) and on Saturday 28 January 2017, to close 'Found & Forged' we will lead Field Trip 11 from the gallery North East to Ilford, leaving WC1 at Noon. The gallery itself and the exhibition 'Found & Forged' will open briefly at 11:30am for 30 minutes, and then close at Noon."